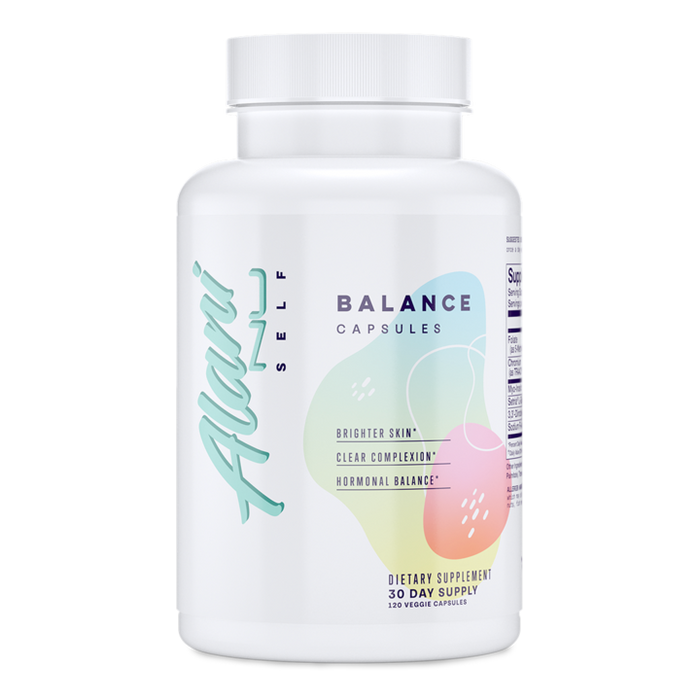 Alani Nu Balance, 30 servings
Save

0

%
Save

0

%
Original price
$69.95
-
Original price
$69.95
Alani Nu Balance is a cornerstone of the Alani Nu Essentials line. Balance contains ingredients that support women's health, and is a great addition to any overall wellness program for women. This formula contains DIM and myo-inositol, a unique form of inositol that helps with cell function and growth. ALA helps with cell energy metabolism and chromium supports blood sugar metabolism and glucose utilization.
Alani Nu's Balance is strategically designed to support hormonal balance, weight management, complexion, and fertility. Enjoy restorative sleep, improved energy levels, and more. Alani Nu's Balance contain the following:
Folate - Has a positive action in cardiovascular, neural and psycho-emotional health. Some may take this product to become fertile. Folate helps to support fetal development.
DIM - Estrogen metabolism prevents drastic increases or decreases in estrogen. Prevents conversion of testosterone in to estrogen.
Chromium - Has been shown to improve blood sugar control and decrease weight gain/fat deposition in the mid section.
ALA - Combined with Myo-Inositol has been shown to increase insulin-sensitivity in women who are overweight/have PCOS.
Myo-Inositol - Promotes female fertility and restores insulin sensitivity.
Alani Nutrition Balance Features and Benefits
Helps bring harmony to your system by boosting estrogen and other essential hormones for well rounded cardiovascular, neural and psycho-emotional health
Engineered to encourage a normalized menstrual cycle and lower other common symptoms related to polycystic ovary syndrome
Each bottle contains 120 hormone balance supplement capsules and IT is recommended you take four with your morning meal each day
Contains folate to help support fetal development
Contains L-glutathione, a potent antioxidant
Vegan & gluten-free