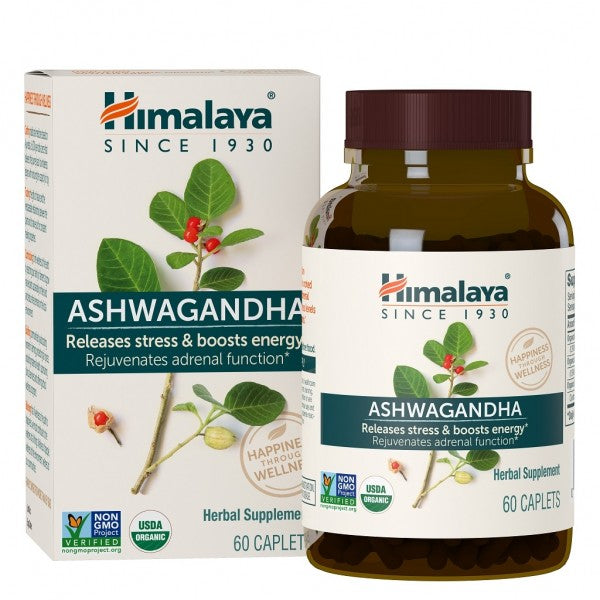 Himalaya Ashwagandha 60 Capsules
Sold out
Original price
$26.95
-
Original price
$26.95
2.96 MG WITHANOLIDES
EASY-TO-SWALLOW CAPLETS
ADDITIVE FREE
Researchers at the University of Texas Health Science Center have studied Ashwagandha(Withania somnifera). They found that extracts of the shrub had activity that was similar to GABA, which could explain why the plant is effective in reducing anxiety.
Scholars from the University of Leipzig, Germany looked at the effects of Ashwagandha on the brain. The research showed Ashwagandha led to more acetylcholine receptor activity. The scholars concluded that the increase of activity in that particular neurotransmitter could account for the increase in cognitive ability and memory attributed to Ashwagandha.
Scholars at Banaras Hindu University, Varanasi, India, conducted research which proves many of the elements of Ashwagandha are antioxidants. The researchers found thatAshwagandha led to larger amounts of three different natural antioxidants: superoxide dismutase, catalase and glutathione peroxidase. The antioxidant effect of active principles ofAshwagandha may explain the anti-stress, cognition-facilitating and anti-aging effects produced in clinical situations.
Key Benefits:
Promotes stress resistance*
Has an "anti-stressor" effect against daily stress*
Helps suppress stress-induced increases of dopamine receptors of the brain*
Provides support against stress induced responses such as anxiety*
Helps improve memory-related performance.
Directions:
Take 1 caplet per day before food. Allow several weeks for full benefits and lasting results.
The following Himalaya formulas contain Ashwagandha:
HeartCare®, MindCare®, OsteoCare®, StressCare®, VigorCare for Men®, VigorCare for Women®